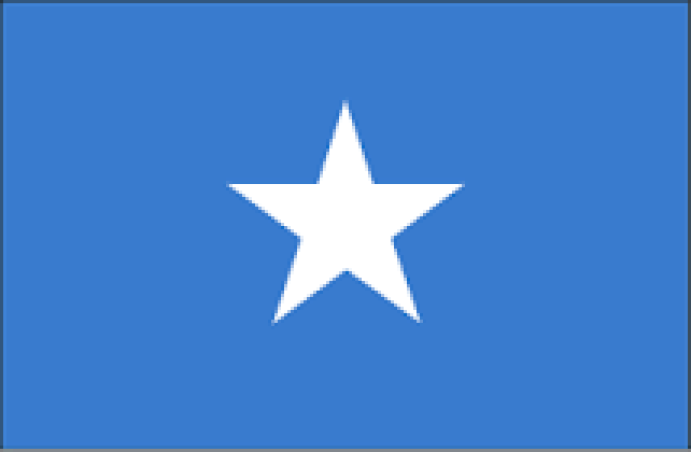 Somalia has launched Quick Response Code Standard named in a bid to join peers in providing secure payment services via banking and e-commerce apps.
The Governor of the Central Bank of Somalia (CBS) Abdirahman Mohamed Abdullahi announced on Tuesday that the standards to be known as SOMQR Code will enable merchants and shoppers to pay or receive transactions under a unified system of parameters for security of users' money.
"SOMQR Code Standard will revolutionise the payment landscape in Somalia as a low-cost, scalable, secure and interoperable solution towards a cashless society," remarked the CBS Governor to an audience in Mogadishu.
He spoke at an event that also brought together representatives from 13 private banks licensed by the CBS. Somalia will be joining peers like Kenya and South Africa on the continent to have launched a standardised code.
Mr Abdullahi said Somalia should continue modernising and digitalising the national payment systems on the principles of interoperability, financial inclusion and efficiency into a digital economy, as one way of rebuilding from lost years of conflict.
Somalia's economy is largely dollarised with mobile payments platform quantifying prices in dollars.
The Central Bank says it wants to establish more ambitious interconnections between all financial service providers to improve security and reliability of payment platforms as well as consistency in tariffs.
The CBS in collaboration with the 13 licensed private banks have set up a strategy to enhance interconnection.
"The close cooperation between the Central Bank of Somalia and 13 commercial banks under the Somali Bankers Association (SBA) setup a strategic payments company named Somali Payments Switch (SPS)," said Mr Ahmed Shirwa, the chairman of SBA.
A firm known as SPS is set to handle the national digital payments platform that makes banking, e-commerce and mobile money payments interoperable to encourage cashless means of payment for customers and merchants.
The CBS though may need to work on reintroducing its convertible shilling currency. Long subjected forgery, the Somali shilling lost its mojo as conflict ensued and humanitarian agencies came calling. Today, its exchange rate is almost undetermined, and most parts of Somalia don't even accept it as it is difficult to discern fake from genuine.
The Somali Parliament was due to table a policy paper, which if endorsed, will determine how the country relaunches its currency.
Last month, the Central Bank of Kenya launched the Kenya Quick Response Code Standard 2023, to guide QR code formulations in Kenya. South Africa had launched theirs earlier.
SOURCE: THEEASTAFRICAN